Skip to Content
Pipe Inspections & Locating
Underground Pipe Inspection, Location, & Line Tracing
When you need to find the plumbing pipes on your property or would like a thorough inspection of your pipe system, call Flush Drain & Sewer Cleaning Inc. Our professionally trained technicians use state-of-the-art equipment to help you find all pipes on your property and any issues that might be present. We work with clients, including; residential, commercial, industrial, municipal, agricultural, and much more. For more information call today.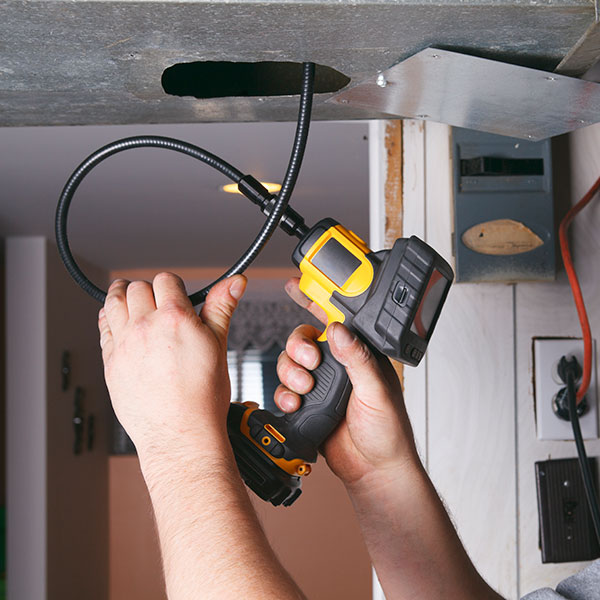 TV & Video Pipe Inspections
When you move into a new home or building make sure that you have every inch of it inspected, even your pipes. When you call Flush Drain & Sewer Cleaning Inc. for a pipe inspection for all the lines running through your property, you will rest assured that your plumbing is in good working condition before you move in. Our state-of-the-art camera feeds through your pipes and plumbing to detect any blockage or cracks that you would want to know about before you purchase your new property. If you would like to schedule a video pipe inspection call us today!
Underground Pipe Location and Line Tracing
When you live on a large or unfamiliar plot of land, you might not know where your plumbing begins and where it ends. That is why Flush Drain & Sewer Cleaning Inc. provides accurate and affordable pipe location and line tracing services. We can help you map out your entire underground plumbing and pipe system so that you always know where to look for a leak or clog in your sewer pipes. If you would like to learn more information about our Pipe Location and Line Tracing services give us a call.
Put Your Trust in Flush for
Prompt, Professional, Quality Service